Tonight is the Night: Previewing Monday Night Raw (March 3, 2014)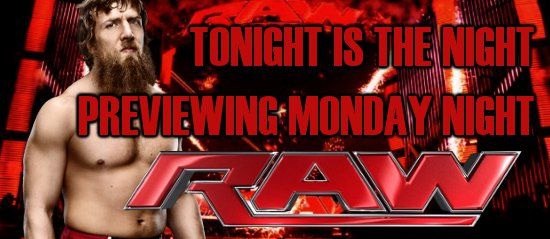 Tonight is Monday Night Raw, a show wrestling fans around the world look forward to each week. Raw, being the flagship show of the WWE, usually has all it's big moments. But what exactly can we be looking forward to? This week, we've got rumors of "The Best in the World," a movement to take over the show, and a rematch from Elimination Chamber. Tonight is the Night.
CM Punk Rumors
A few weeks ago, I said I would be talking about CM Punk's absence in Chicago tonight, but rumors started last night that Punk was returning, after a "top WWE star" was quoted as saying CM Punk's return is "100% certain." These are only rumors at the moment, there is no guarantee that CM Punk will be making his return tonight, but tonight is as good a night as ever. However these rumors end up going, it will be interesting to watch.
#hijackRAW
A fan started a Twitter account and started using #hijackRAW, talking about tonight's Raw from Chicago. The account, and the hashtag, have gained followers, with fans planning to do just what the hashtag says, hijack tonight's show. This movement was originally centered around CM Punk, but with his return now a possibility, the movement is centered around these fans wanting their favorites in the top spots. They'll be chanting for Bryan and The Shield, and booing The Authority, Orton, Batista, etc.
The Hounds vs. The Family
At Elimination Chamber, The Shield and The Wyatt Family put on what many consider to be a match of the year candidate, and tonight, they get to do it again. Both teams are great, but with some trusting issues seeming to start brewing within The Shield, and a breakup looking more and more likely, the Wyatt's will get the win again tonight. This may push The Shield closer than ever to breaking up, and the Wyatt's need the win to make themselves look like a bigger threat than ever against John Cena.
Batista Destorys Our Heroes
We should actually look forward to Batista tonight. Why? On SmackDown, he seemingly turned heel, and promised he would destroy all of our heroes between then and WrestleMania. He started with Dolph Ziggler on SmackDown, and tonight, he steps in the ring with Daniel Bryan. Bryan, who may be facing Triple H at WrestleMania, has just as big a need to win this as Batista, if not bigger.
The Deadman is Back
Last week's Raw ended with Undertaker vs. Brock Lesnar was confirmed for WrestleMania, after Brock signed his Open Contract and Taker, through Lesnar's hand, did as well. Tonight, there should be some buildup for that match, with most likely Heyman cutting a promo on Taker, and Lesnar ending up being attacked by "The Deadman."
Other things to look forward to for tonight are "Breaking Bad" and "Need for Speed" star Aaron Paul appearing, Hulk Hogan, and the continuation of what looks like to be the breakup of The Real Americans. That's it for this week, I hope everyone enjoys the show!