Tonight is the Night: Previewing Monday Night Raw (February 10, 2014)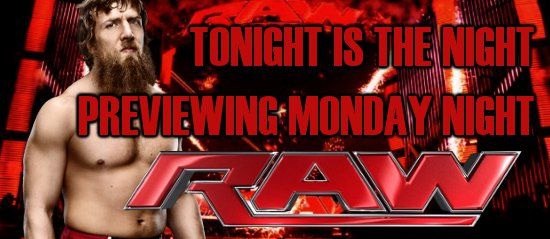 Tonight is Monday Night Raw, a show wrestling fans around the world look forward to each week. But this week, what exactly can we be looking forward to? From the big to the small. This week, we've got a special guest, a big return, the continuation of the movement for CM Punk, and more. Tonight is the Night.
RAW is WHITE
One of the longest running, and funniest, Hollywood personalities of all time will be appearing on tonight's Raw, none other than Betty White! This special apperance was announced last week on Raw, and she'll most likely be involved in a serious segment, to provide comic relief. She'll also likely be used throughout the show in comedy segments, but this is something people would expect, and maybe even disappointed if it didn't happen.
Orton's Gauntlet Continues
Announced on last week's Raw, Randy Orton will have to run a gauntlet of singles matches against all 5 of his Elimination Chamber opponents. He lost to Daniel Bryan last week, then defeated Christian on SmackDown, and tonight, will go one on one with John Cena. This means on SmackDown, Orton will face either Sheamus or Antonio Cesaro, and will face the final one next week. Cena and Orton's rivalry will continue tonight, in a huge main event for Raw.
Team Hell No is FAR Gone
After Daniel Bryan defeated Randy Orton on Raw last week, despite interference from Kane, he was attacked by Orton and Chokeslammed by Kane. The same thing happened after Bryan defeated Antonio Cesaro on SmackDown, he took a Chokeslam from Kane. Bryan should get his revenge for those attacks tonight, and Daniel Bryan vs. Kane should be announced for some future date, maybe Elimination Chamber if Bryan pulls double duty.
World's Strongest Man Returns
Last week's Raw also announced the return of "The World's Strongest Man" Mark Henry. Henry returns to TV after a storyline injury at the hands of Brock Lesnar on Old School Raw. This "injury" kept him out of the Royal Rumble, and off TV for several weeks. Tonight, Mark Henry returns to TV, and the extent of his return will likely just be a squash match. It'll still be good to see Henry again though.
CM Punk Chants Continue
The people want CM Punk back. WWE wants CM Punk back. But the longer he is absent from WWE TV, the more and more chants will grow. And with tonight's Raw coming from Los Angeles, one of the better WWE crowds in the US, the chants will be large tonight (but none larger than March 3rd in Chicago, which I'll talk about then). Punk's name will be heard throughout the arena, signs will be confiscated. And yet, until his current contract expires, he will be given the Chris Benoit treatment on WWE TV.
Other things to look forward to will be Emma's apperance, Batista and Alberto Del Rio's feud, and more black history month tributes. That's it for this week's Raw preview. I hope everyone enjoys the show tonight!